Emilia Clarke | Game of Thrones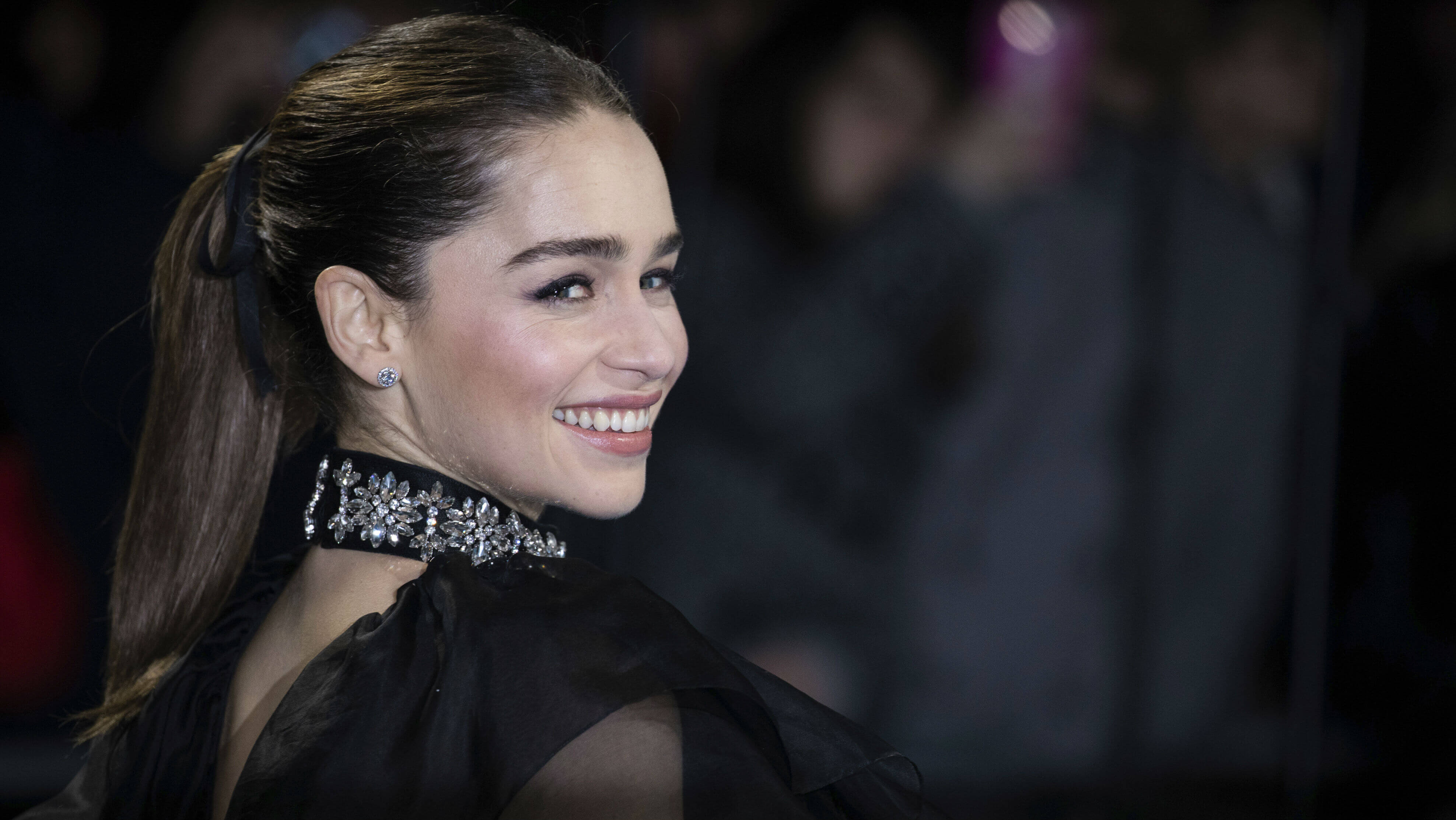 Emilia Isobel Euphemia Rose Clarke is an English actress. After a guest spot on the BBC drama series Doctors, Game of Thrones marks her first major television role.
She stars in HBO's Game of Thrones as Daenerys Targaryen. She replaced Tamzin Merchant, who played the role in the unaired pilot episode. Merchant's departure was announced on 29 April 2010 and Clarke's casting was confirmed on 21 May 2010. She was part of the initial starring cast and remains a member of the starring cast for the second, third, fourth, fifth, sixth, seventh and eighth seasons.
For her work on the third season, Clarke was nominated for the 2013 Primetime Emmy Award for Outstanding Supporting Actress in a Drama Series. She ultimately did not win, but was nominated again in 2015 for her work on the fifth season. She lost to Uzo Aduba for he role as Suzanne Warren on Orange is the New Black. In 2016 she received her third Emmy Award nomiation, but ulitmately lost to Dame Maggie Smith for her role as Violet Crawley on Downton Abbey.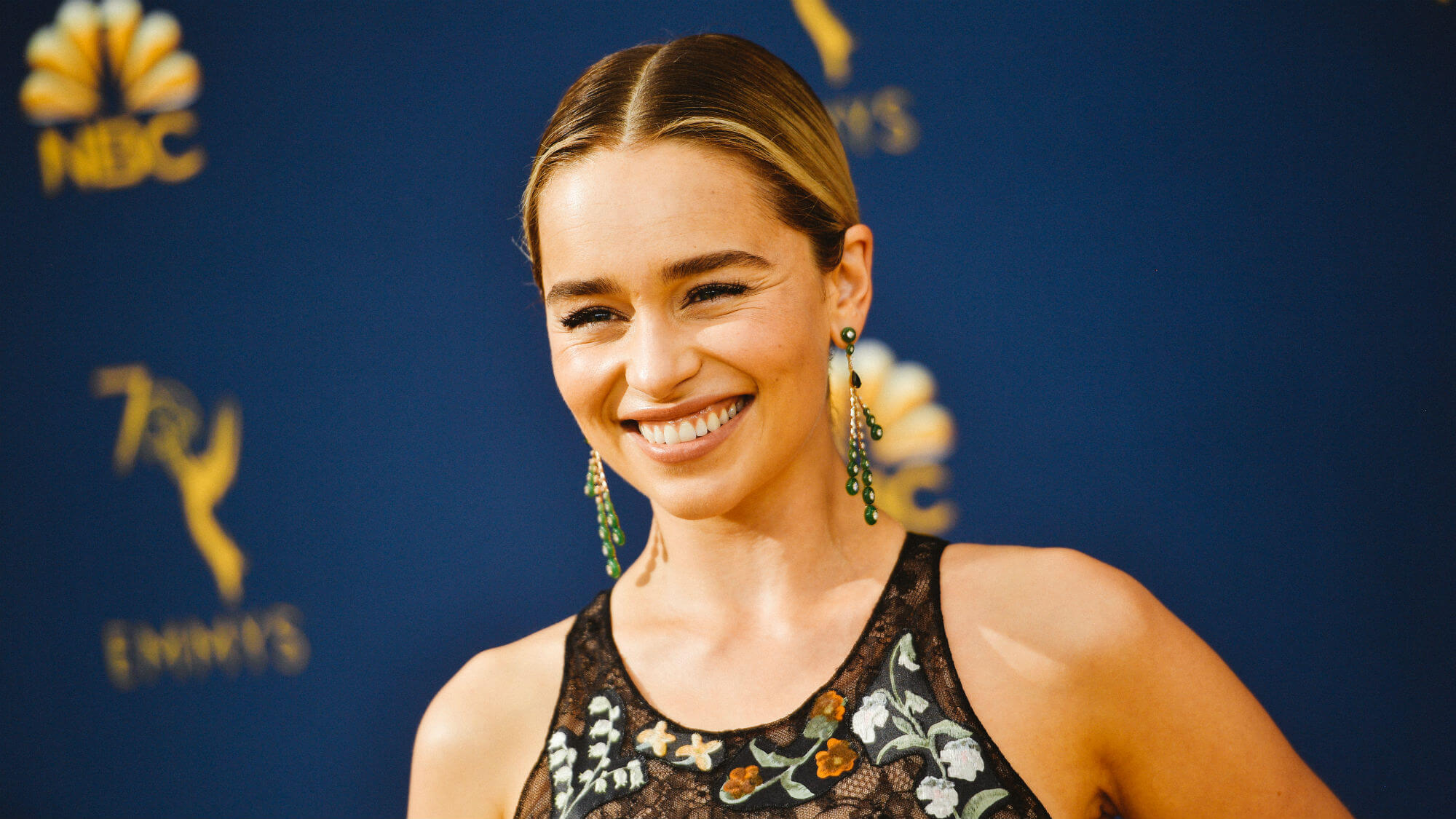 Clarke has been cast as Sarah Connor in the Terminator reboot film. Coincidentally, fellow cast member Lena Headey also played the role as the star of the TV series Terminator: The Sarah Connor Chronicles.
Clarke graces the cover of the March 2014 Spring Style issue of WSJ., the Wall Street Journal's bimonthly magazine. The issue contains an extensive interview in which Clarke discusses her casting and work on Game of Thrones.
Clarke reprises the role of Daenerys in Game of Thrones: A Telltale Games Series, debuting in "The Sword in the Darkness.
Clarke claimed the lead role in the 2016 movie Me Before You with Sam Claflin and Jenna Colman.
Emilia Clarke was named Esquire's Sexiest Woman Alive 2015.
In 2016 she was cast for Solo: A Star Wars Story.
Some Facts about Emilia Clarke
Following her theater career, Emilia Clarke's first major on-screen appearance was in a series of television commercials which aired in 2009 for the anti-abuse organization Samaritans. The commercials consist of Clarke, apparently having been verbally and/or physically abused, staring into the camera with wordless horror for almost a full minute as tears silently roll down her cheeks. Coincidentally, this situation of abuse is very close to that of Daenerys in the first book, A Game of Thrones, and in Season 1 of the series.
Clarke is a natural brunette and has to rotate through three very expensive wigs for her role. Consequently, even though she was catapulted to stardom by the part, very few people recognize her on the street with her natural hair. In a 2016 interview with Conan O'Brien, Clarke revealed that when she is out and about with Kit or Gwen, excited fans often ask her to take a picture for them without ever recognizing her. Rather than be put out, Emilia finds this reaction hilarious, and usually obliges in taking a photo.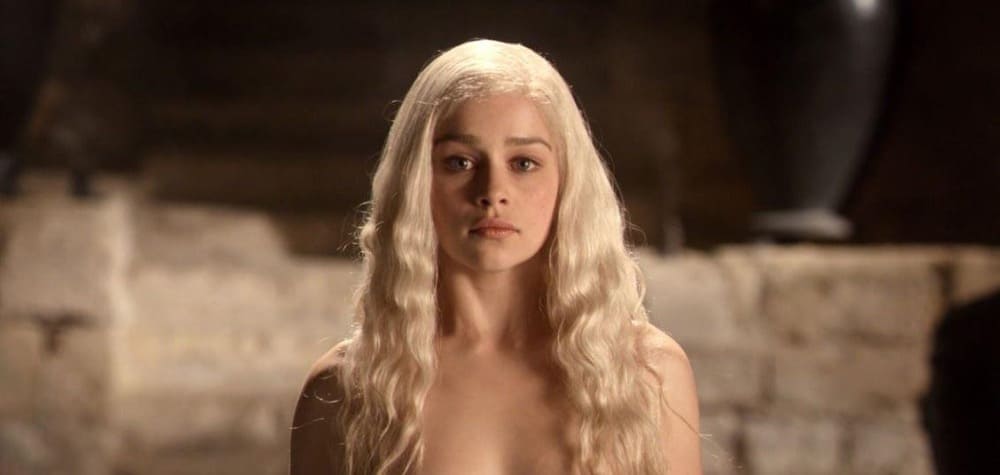 Emilia Clarke's favorite candy is "Pick'n'Mix", and she can actually be bribed with them.
Clarke made her Broadway début in Breakfast at Tiffany's, playing the leading role of Holly Golightly. The play began its run in February 2013. As of September 2012, Clarke was reported to be dating Seth MacFarlane. On 20 March 2013, it was reported that she and MacFarlane had ended their relationship.
She acts alongside former Game of Thrones co-star Charles Dance in the 2016 film "Me Before You".
When asked about the most "badass" quote from the series, Clarke unhesitatingly answered "oh, dracarys!" and expressed doubt that there was every really a debate on the subject.